Hi
Was up on the water today with Bill Eadie, Jim Young & Tommy – fishing is a great leveller – once you think you have got it all worked out a day proves you wrong – just couldn't get them to take today & the only one i caught was hooked when i was reeling in.
Bill Eadie however was having some fun with some decent native trout on a wee black spider.
Later in the afternoon Jimmy alerted me to Tommy shouting down at the dam wall – so i set off with the camera to photograph the action….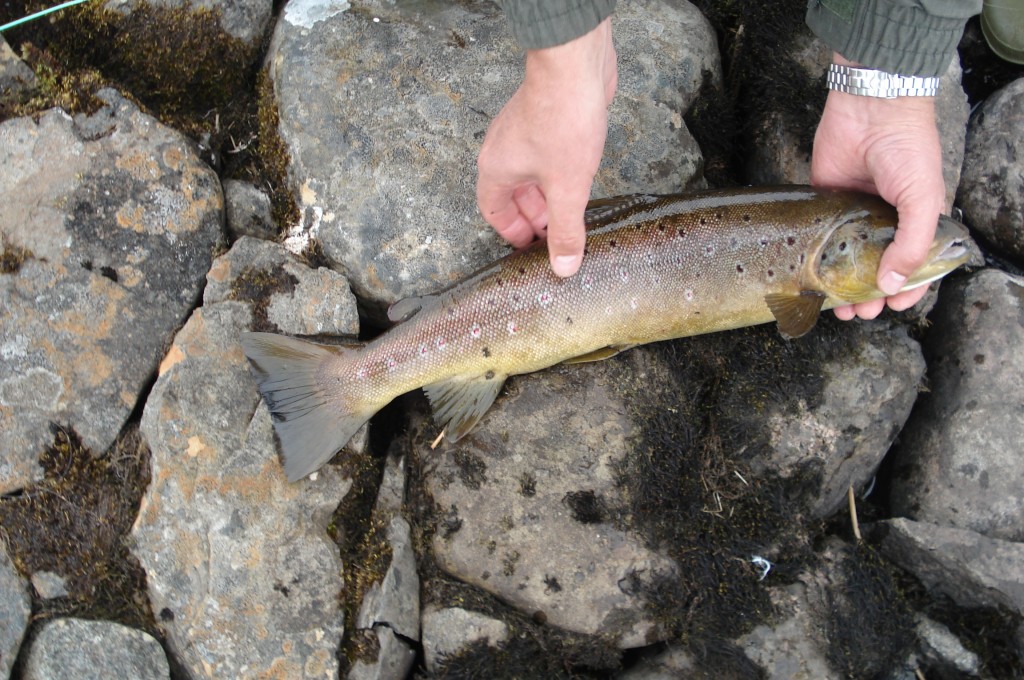 Well done Tommy!!!!!
www.upperavonangling.co.uk Fishing In Scotland upperavonangling [at] gmail [dot] com